Through hard work, Henry Dunker succeeded in building a group that would become the largest in the rubber industry in Europe. Henry Dunker donated and bequeathed a substantial fortune to foundations before his death in 1962.
The life of Henry Dunker
1870
Henry Dunker is born in Esbjerg, Denmark. His mother was Danish and father German.
1886
Henry is sent to Germany to carry out a traineeship and to learn office work.
1891
Henry is called home to help out at his father's newly established Helsingborgs Gummifabrik AB, which manufactures galoshes. He is sent to Russia to learn more about manufacturing rubber.
1902
Henry Dunker marries Gerda Sylvan.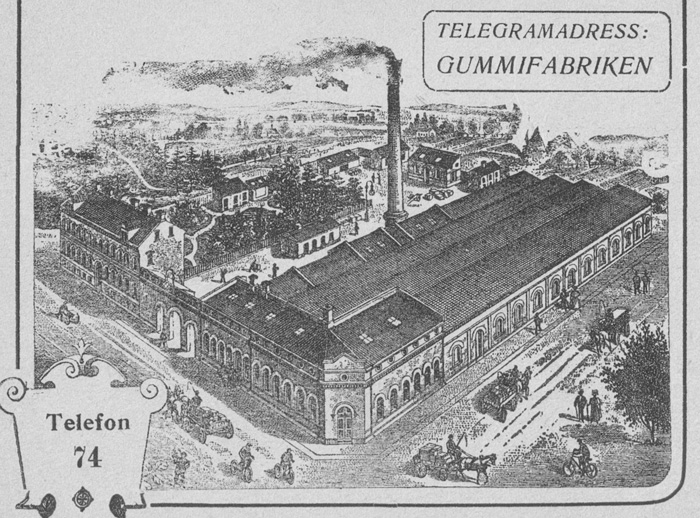 1905
Henry Dunker acquires the majority shareholding in Trelleborgs Gummifabrik (formerly Velox) and together with Johan Kock becomes co-owner of the company.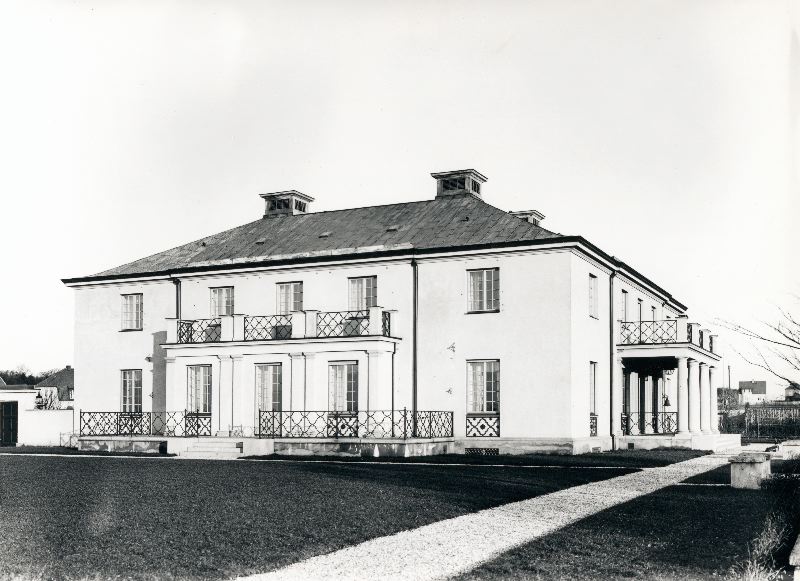 1922
Henry Dunker has Villa Hevea built at Tågaborg in Helsingborg.
1934
Dunker's rubber group changes its name to AB Tretorn. The company primarily manufactures rubber shoes, balls and tyres.
1953
Henry forms the Henry and Gerda Dunker Foundation, with the aim of promoting the care of the seriously ill and of medical research, predominantly into cancer, in memory of his wife Gerda who passed away in 1936.
In accordance with the foundation's decrees, following Henry Dunker's death the foundation would acquire Villa Hevea so that it would then be used as a hospital for the purpose of the foundation.
1962
Henry Dunker dies, at the age of 92, and is said to have been Sweden's richest person. He bequeathed Henry and Gerda Dunker's Donation Funds and the Henry and Gerda Dunker Foundation a fortune of SEK 58 million, a huge sum at that time.
Henry Dunker
Henry Christian Louis Dunker was born on 6 September 1870 in Esbjerg, Denmark, into a family with its origins in Schleswig-Holstein. His father Johan was German and mother Henrietta Danish. When Henry was two years old, his father, who was a harbour engineer, was commissioned to lead the construction of the northern docks in Helsingborg. He took the family with him to the city and eventually the family consisted of the parents and nine children; six boys (of which Henry was the oldest) and three girls. Henry began to study at the boys' school (Gossläroverket), but schoolwork was not his strongest suit. He was made to repeat several classes and as a 16-year-old his father sent him instead to Germany for a traineeship in an office in Hamburg. After three years he got a permanent job at a firm in Berlin, but in 1891, when Henry was 21, his father called him home. Back in Helsingborg, Johan Dunker had established Helsingborgs Gummifabrik AB to produce galoshes. In order to improve the quality of the rubber, the young Henry was sent to Russia to learn more, and from there he went on to Riga where he got to know the chemist Julius von Gerkan, who was willing to move to Helsingborg and start working for Dunker.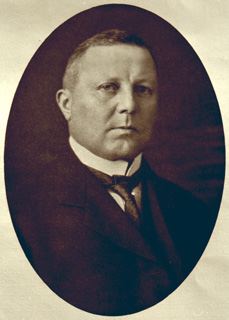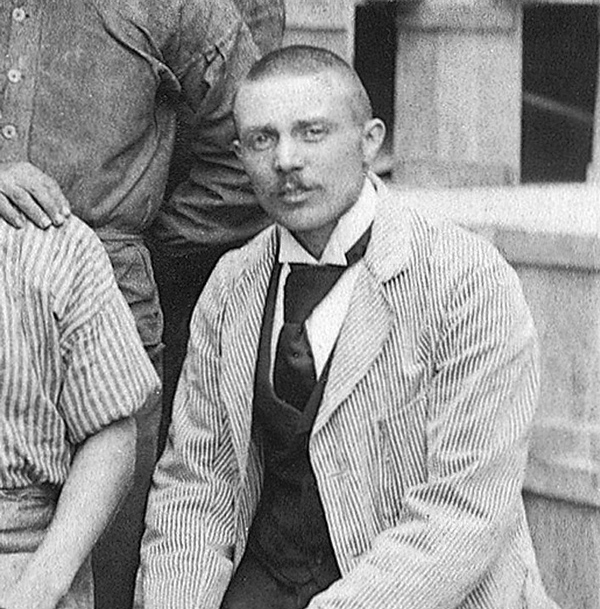 Henry Dunker learned everything from scratch
The collaboration was a success, and the company began to develop the high-quality Helsingborg rubber. Henry was careful to learn everything about the process and in 1894 he took over the factory from his father. Henry worked hard; not only did he manage the company, but he also worked in production and travelled around selling galoshes, while all the while having responsibility for the family at home since his father's death in 1898. Under Henry Dunker's leadership, the company expanded significantly. In addition to galoshes, they also began to manufacture other types of rubber products, such as boots, rubber shoe soles, rubber gloves, rainwear, tyres, footballs, bathing caps, play balls and tennis balls of the Tretorn brand, which was registered in 1912. In the same year, Dunker formed the Galoshes Cartel (Galoschkartellen), with the aim of increasing competitiveness abroad.
Dunker's group became European leaders
During the last years of the 1800s and the first of the 1900s, Henry Dunker made many attempts to merge all of Sweden's rubber factories, but without any real success. The situation improved in 1904 when Henry contacted Johan Kock, who owned AB Velox in Trelleborg. In 1905, they merged into a new company, Trelleborgs Gummifabriks AB, with Henry Dunker as the majority owner. The new company took over all the assets and personnel from Velox, and all production of bicycle tyres and technical rubber goods was moved from Helsingborg to Trelleborg along with about 150 employees. The Helsingborg factory instead focused its operations on footwear and balls. Henry Dunker had succeeded in implementing perhaps the Swedish rubber industry's greatest structural rationalisation of all time. By the mid-1930s, Trelleborgs Gummifabriks AB had grown to employ around 1,000 employees, and from the 1950s, exports of the company's goods increased significantly. Henry continued with a series of business acquisitions and set up sales offices and subsidiaries all over Sweden, Denmark, Germany and Romania. Eventually, Dunker controlled virtually the entire Swedish rubber industry, and by the end of World War I Henry Dunker's company was the leader in Europe in galoshes and rubber shoes. For a time, the company accounted for more than half of Sweden's imports of rubber. In 1934 the name was changed to AB Tretorn, and by that time a large proportion of the production was for export. Henry continued to be the Group's most senior manager until his death in 1962, and as early as the 1940s he had most probably become Sweden's richest person.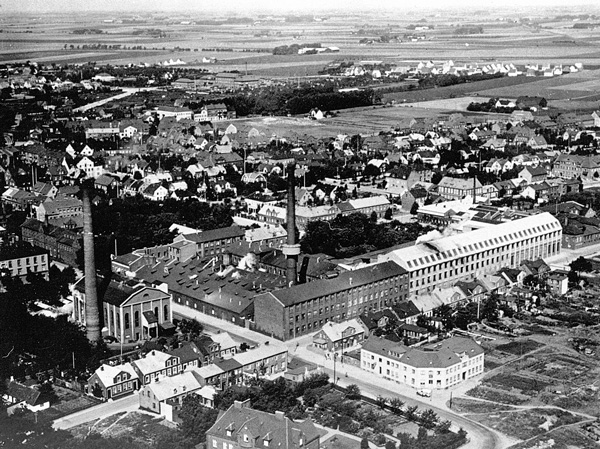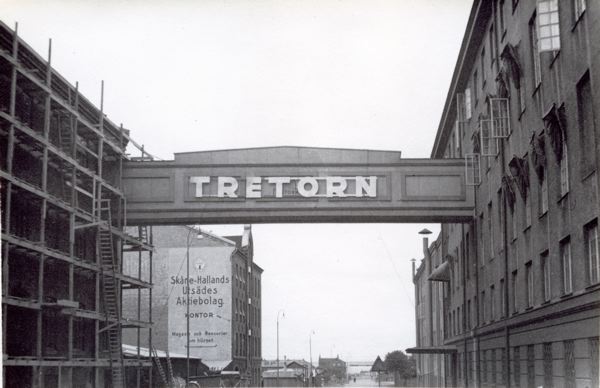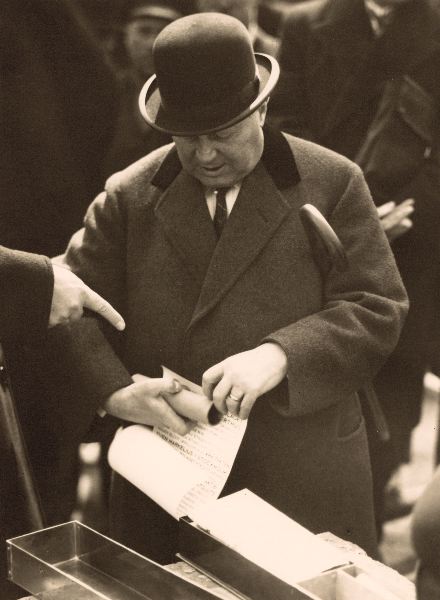 Dunker - a tough but kind-hearted boss at "Galoschan"
During most of the 20th century, "Galoschan", as Helsingborgs Gummifabrik AB was known, was by far the city's largest workplace. In the 1950s, it was the largest with over 3,000 employees, and in the 1930s and 1940s over 60% of the employees were women. In the 1960s, competition from low-wage countries began to have an impact, and the number of staff was cut, and in 1979 the business was shut down completely. The Tretorn brand is still alive today. While Henry Dunker, fully in keeping with the prevailing spirit of the time, was a tough boss whose visits caused his employees to tremble, he was a kind-hearted leader who showed great care for his workers. They were given free medical care and subsidised medicine, and as early as 1911 he started a company kindergarten, Barnkrubban, for his employees' children - probably the country's first private day-care centre. If he saw a worker who was badly dressed, he would give them some of his discarded clothes, and he often provided security for workers who wanted to build their own houses - especially the female workers, "the girls"; he was very keen for them to continue working for him. Henry was not as personally involved in the day-to-day operations of the Trelleborg factory. The popularity of galoshes decreased during the 1930s, so the Helsingborg factory had to invest in the manufacturing of new products. The Trelleborg factory, however, was extremely busy and was one of the Dunker Group's golden geese; it was managed independently without the micromanagement of Henry Dunker, who was viewed from a distance with respect by the staff.
Private life at Villa Hevea
When Henry was 32, he married the nine-year younger Gerda Sylvan. She was described as spontaneous, warm and generous and with a great interest in culture. The couple had no children, but they lived a rich social life - from 1922 in the magnificent villa Henry had had built at Tågaborg overlooking the Sound. They christened the house Villa Hevea, after the Latin name for rubber trees; Hevea Brasiliensis. The villa had 22 rooms and a huge garden where the couple's dogs could run freely. In 1936, Gerda died at just 57 years of age and a close friend of the couple described it as "the sun disappearing from Henry's life". Gerda had used her wealth to do good, and had worked to ease the burden on the poor, spread joy to the elderly and smooth the path for youth in need; she was known as "the little goddess of illness and poverty". Henry lived alone in Villa Hevea and in 1953 formed the Henry and Gerda Dunker Foundation, with the aim of promoting the care of the seriously ill and of medical research, predominantly into cancer. Henry decided that after his death, Villa Hevea would be converted into a nursing home.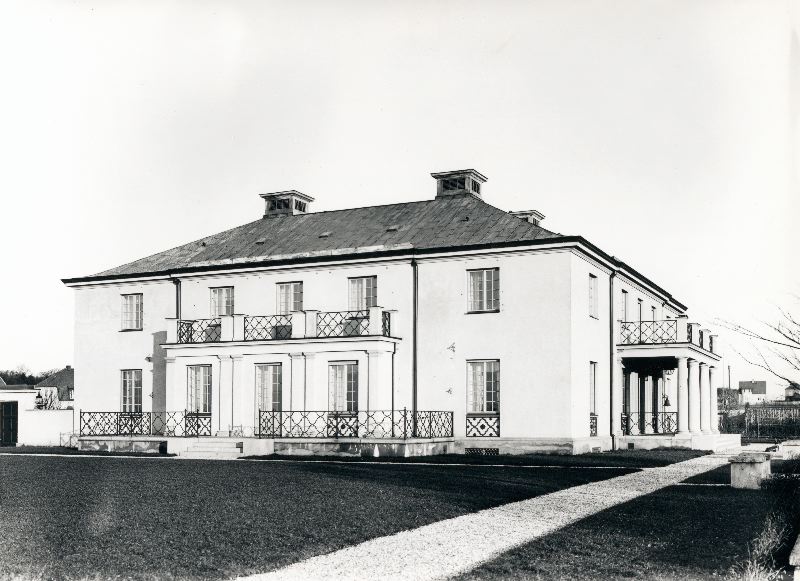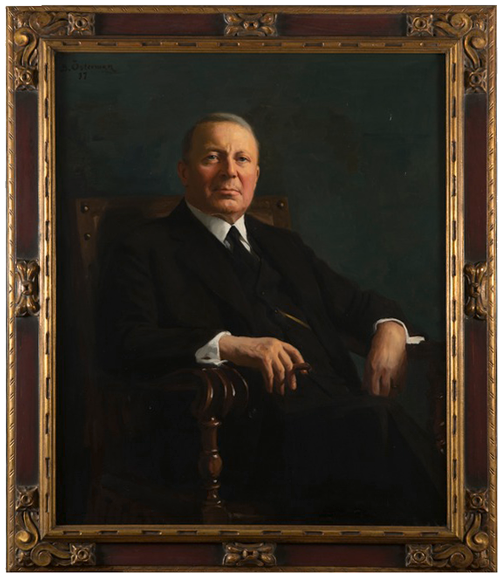 Henry Dunker - local patriot
Henry Dunker was a great local patriot and gained influence in more areas than the rubber industry; he was elected to the Board of Directors of Skandinaviska Bank and was its chairman from 1942 to 1946, he also chaired Sparbanken in Helsingborg for two decades, sat on the board of Helsingborgs Dagblad and was a member of the city council from 1903 to 1919. As early as the 1920s he initiated a committee consisting of some of Helsingborg's most wealthy residents to finance a new concert hall and contributed a large proportion of the funding himself. It was completed in 1932. In 1949, Henry Dunker was awarded the Helsingborg Medal. When Henry, who was probably Sweden's wealthiest person at the time, died at the age of 92 in 1962, he bequeathed the equivalent of SEK 58 million to the Henry and Gerda Dunker Donation Funds No. 1 and No. 2. During his lifetime he had already formed the Henry and Gerda Dunker Foundation. The purpose of the donation funds was to promote "an independent purpose of benefit to the city of Helsingborg within the city of Helsingborg, or for the beautification of the city or for the maintenance or expansion of such, as previously realised" and for the foundation to provide care for seriously ill Helsingborg citizens and to contribute to scientific medical research.
Cultural life in Helsingborg
The returns from the Dunker Foundations go to Dunker Hospital in Helsingborg, the relatives of the Dunker couple and to Helsingborg City. Over the years, the funds for the Helsingborg City have been used to build, among other things, the Dunkers Kulturhus, which was completed in 2002, Helsingborg City Theatre, the Cultural Centre in Fredriksdal, a new grandstand at the Olympia football arena and the Helsingborg Arena. The old Helsingborgs Gummifabrik premises are now used for Helsingborg University and are called Campus Helsingborg. Henry Dunker was appointed Millennium Citizen of Helsingborg in 2000 and he is buried at Donation Cemetery in Helsingborg.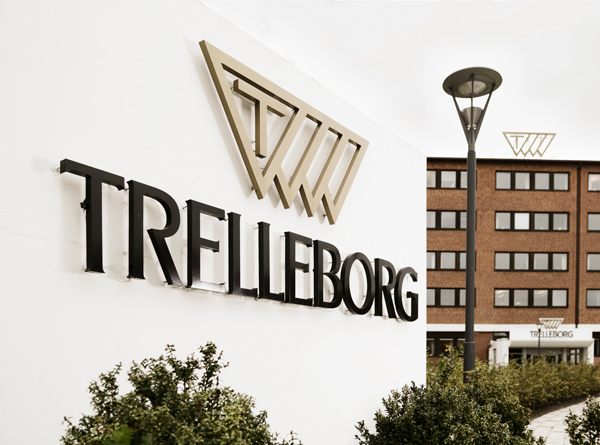 Trelleborg AB today
Ever since Henry Dunker's days, Trelleborg AB has been a leading company in its industry. Nowadays, the company develops solutions that seal, cushion and protect critical applications in demanding environments. Trelleborg AB's products are aimed at companies that operate in a variety of industries, such as healthcare and medical technology, agriculture, railways and public transport, renewable energy and power generation, marine solutions, building and construction and vehicle manufacturing. Among other things, Trelleborg AB manufactures vibration-damping solutions, soundproofing for vehicles, touchdown, docking and mooring systems for the shipping industry, float over solutions for offshore companies, tunnel seals and tyres and wheel systems for material handling equipment.